Choco Espresso Shot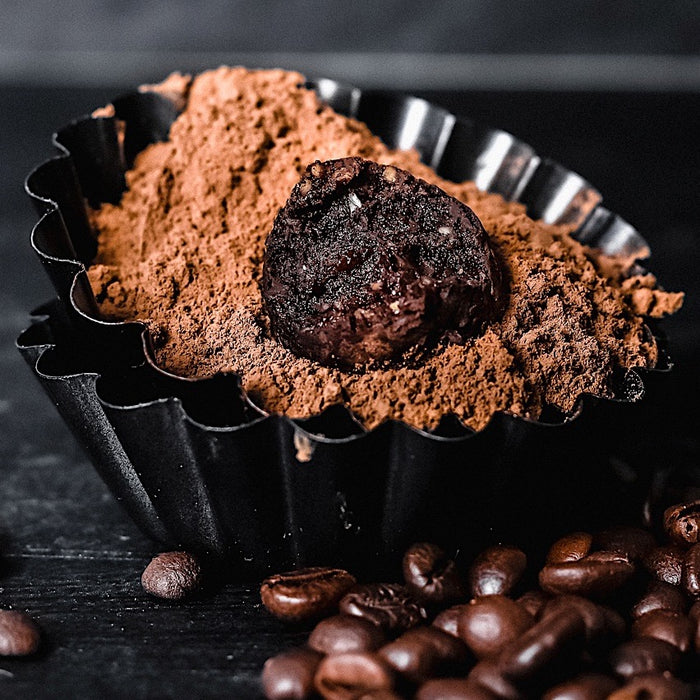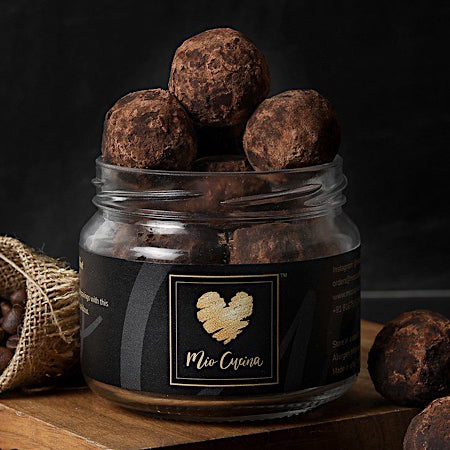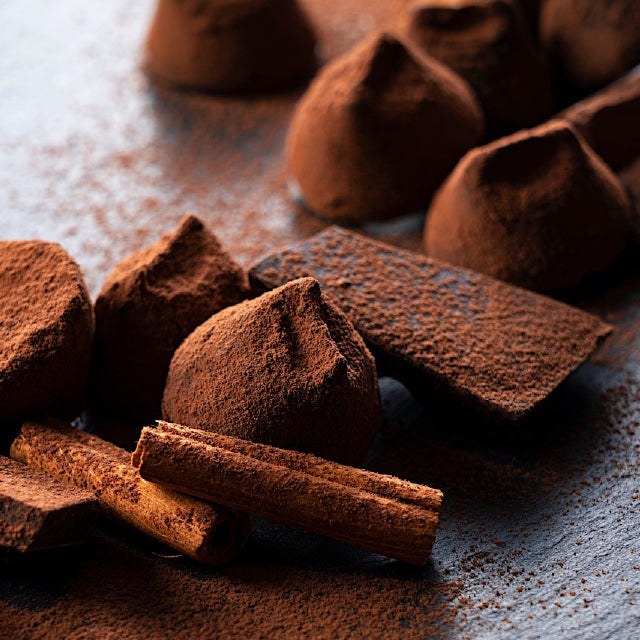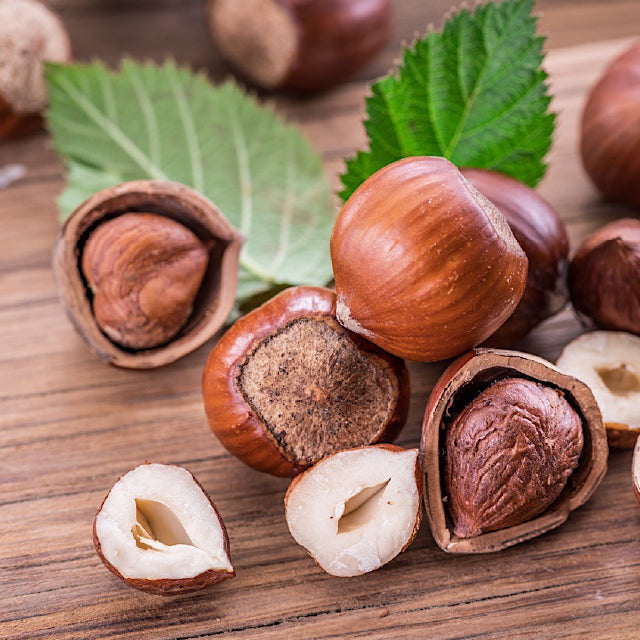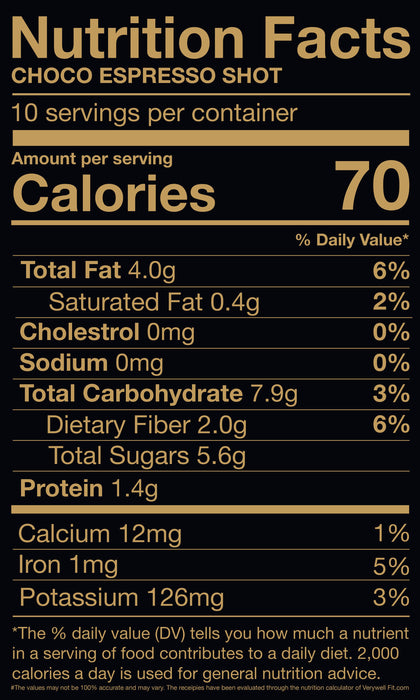 (Price inclusive of Taxes)
A guilt-free way to satisfy your chocolate cravings with this perfectly-sized bite. Rich and delicious. Sugar-free, Vegan and Gluten-free.
Key Ingredients:

Dark Chocolate
Made from the seed of the cacao tree, Dark Chocolate is one of the best sources of antioxidants on the planet. Loaded with nutrients that can positively affect your health, it contains soluble fiber and is loaded with minerals. Cocoa and dark chocolate improves blood flow and lowers blood pressure. It lowers the susceptibility of LDL to oxidative damage while increasing HDL and improving insulin sensitivity.
Hazelnut
Hazelnuts are packed with nutrients, including vitamins, minerals, antioxidant compounds and healthy fats. They have health benefits, including helping decrease blood fat levels, regulating blood pressure, reducing inflammation and improving blood sugar levels, among others. All in they are an excellent and delicious source of nutrients that can be easily incorporated into your diet.

Product Information:
Store in a cool dry place or refrigerate. Best consumed within 2 weeks.
Allergen Information:
Made in a facility that handles dairy, gluten and nuts.