Buongiorno Granola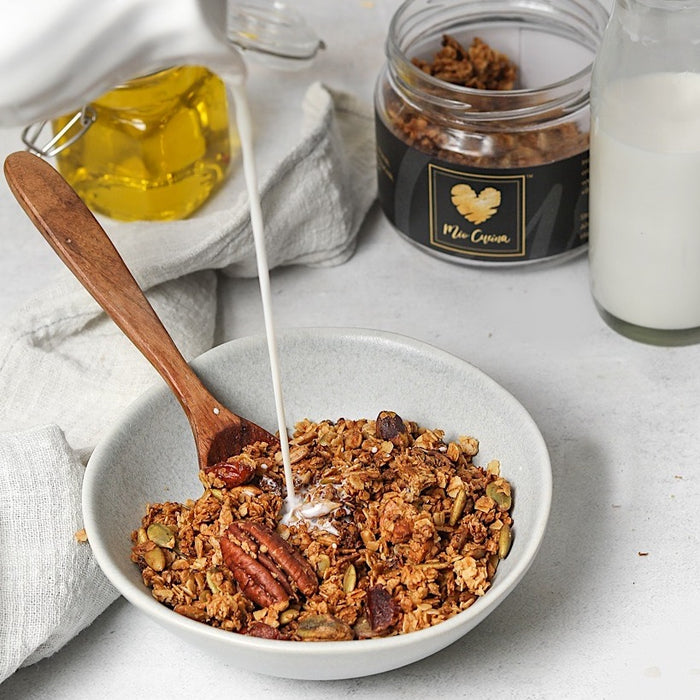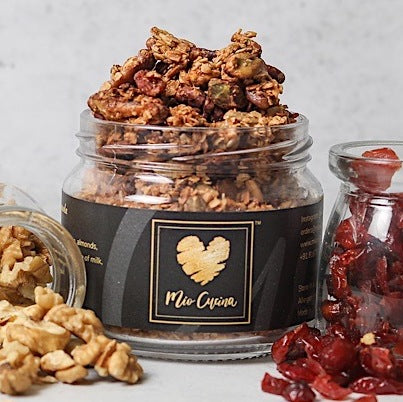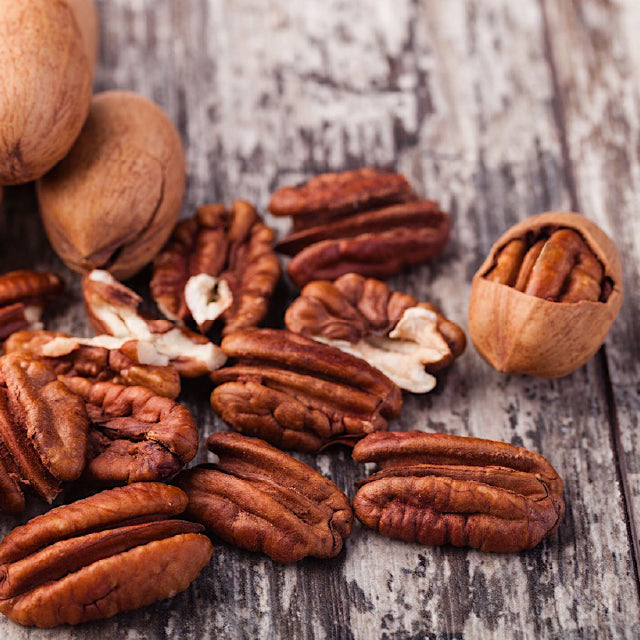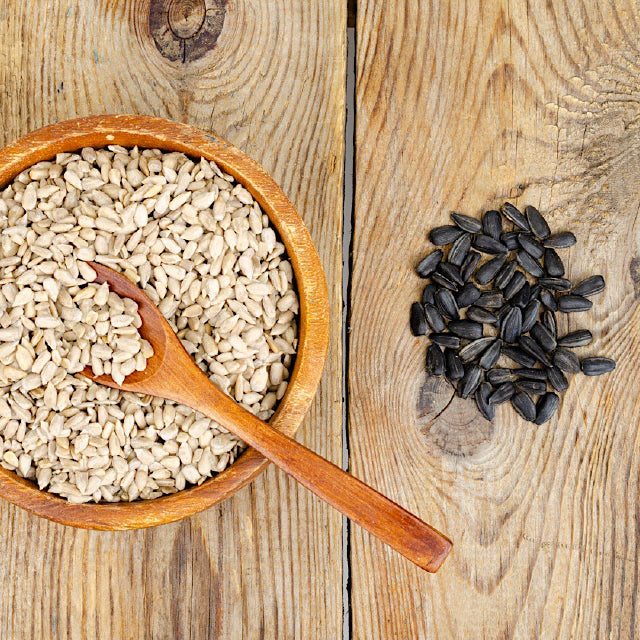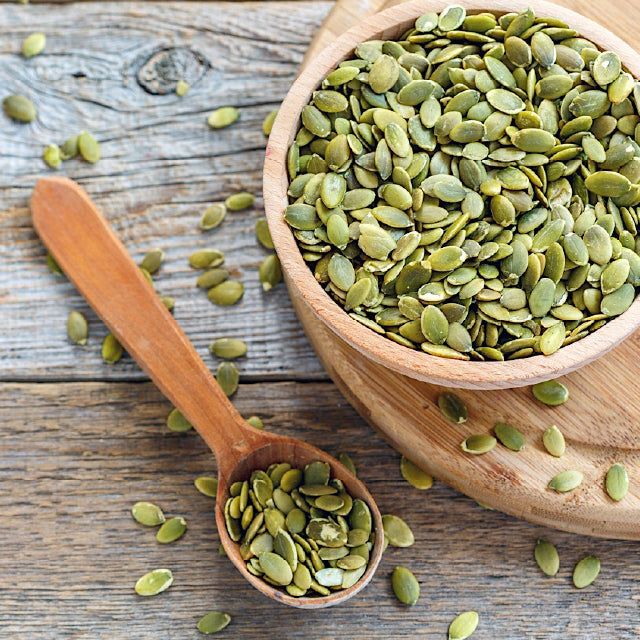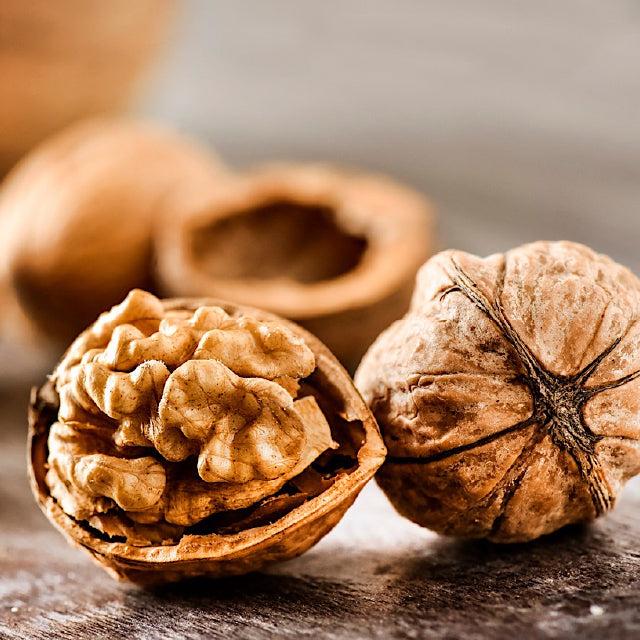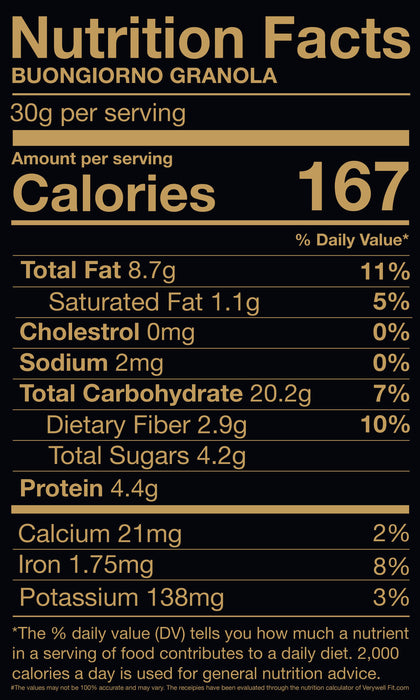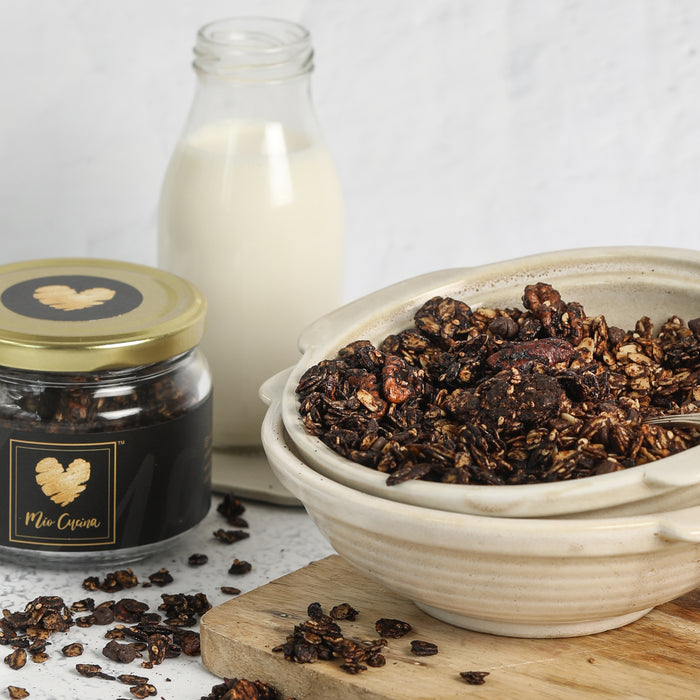 (Price inclusive of Taxes)
This crunchy treat has the richness of oats, pistachios, almonds, berries, and pecan! A great start to the day with your choice of milk, yoghurt or fruit. It is light, crunchy and delicious! Sugar-free, Vegan and Gluten-free.
Key Ingredients:

Pecan Nuts
Pecans are rich in nutrients. They are a good source of fiber, copper, thiamine, and zinc. Copper is an important mineral involved in nerve cell function, immune health, and the production of red blood cells. Thiamine, or vitamin B1, is essential for converting carbohydrates into energy to help fuel your body. Zinc is necessary for immune function, cell growth, brain function and wound healing.


Sunflower Seeds
Sunflower seeds have a number of health benefits, including lowering your risk of developing diseases like high blood pressure or heart disease. They contain nutrients that support your immune system and boost your energy levels. They are a great source of vitamins and nutrients, including copper, manganese, and selenium.


Pumpkin Seeds
Raw pumpkin seeds, also known as pepitas, are a good source of magnesium, manganese, iron, zinc, and copper. Magnesium helps improve mood and sleep, while manganese plays a role in collagen production and promotes skin and bone health. Iron and copper are involved with energy production, and iron also helps transport oxygen to our cells. Zinc supports immunity, skin health, and vision.


Walnuts
Walnuts are a good source of healthful fats, protein, and fiber. They may enhance heart and bone health and help in weight management, among other benefits. They are high in monounsaturated and polyunsaturated fats and omega-3 fatty acids. They are a good source of protein.


Product Information:
Store in a cool dry place or refrigerate. Best consumed within 3 months.
Allergen Information:
Made in a facility that handles dairy, gluten and nuts.